Credit: RTE
In the last few months, the sales of four apartments to approved housing body iCare for use as social housing fell through, due to a clause in the lease that said they could not be sold to housing authorities.
The clause state that they may not be assigned or let to "a Local Authority, Health Board, Housing Authority or Government Agency".
One affected apartment owner told RTÉ News the clause in the lease has made his property effectively unsellable, as any other buyer has to prove that it will not be sublet to any of the bodies named.
There are 159 apartments in the Parkgate Place Complex, which was built in the early 2000s by the now dissolved Astondale Construction Limited.
It built a number of other apartment developments in Dublin during the Celtic Tiger era.
The lease in this case refers to the apartment owner's title document.
As is the case in the vast majority of multi-unit properties, those who buy apartments in Parkgate Place purchase a very long-term lease. This one is for a term of more than 900 years.
iCare Housing CEO David Hall said it was "an outrageous clause" and called on the Department of Housing "to intervene immediately".
"You have a situation where a document exists that prohibits the purchase of properties for use for social housing, that is completely discriminatory," Mr Hall said.
Mr Hall described the apartments in Parkgate Place in Dublin 8 as "very suitable properties in a prime location to assist people who are homeless".
He said that all four apartments were sale agreed and conveyancing was being conducted when the clauses were discovered and the sales fell through.
Mr Hall has said iCare Housing has since been made aware of other apartment complexes where leases contain similar restrictive covenants.
"We are looking at our own legal options at the moment because we need these properties," Mr Hall said.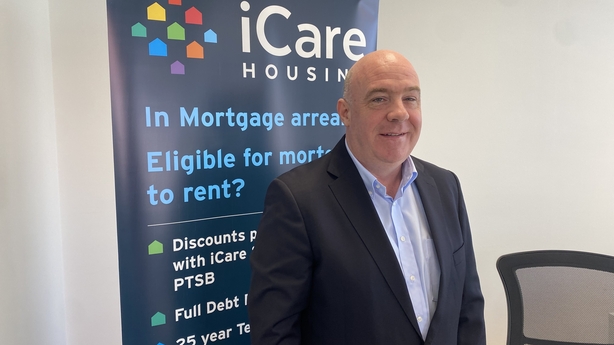 Concerns have also been raised that such clauses could also stymy local authorities looking to purchase an apartment where a tenant faces eviction, if the apartment is subject to one of these covenants.
A spokesperson for the Department of Housing said: "As far as the department is concerned this is not a 'widespread' issue.
"Indeed, apartments, all across the country, have been acquired by The Housing Agency, local authorities and Approved Housing Bodies for the purposes of social housing, for housing first, for mortgage to rent and for long term leasing etc," the spokesperson said.
"For example, The Housing Agency has purchased hundreds of apartments over several years, in its own capacity and in trust for local authorities, and the agency has informed the department that only on one occasion it has been prevented from acquiring an apartment by a contract restriction preventing the owner from selling their apartment for social housing use" they said.
They also said legislation in this area comes under the remit of the Department of Justice.
A spokesperson for it said that disputes over covenants were "a private matter for the parties involved" and that "any change to the legislation would have to be carefully considered and guided by the Government's wider housing policy".
"They need to wake up to the fact that there is a live issue here," Mr Hall said.
"We don't know how widespread this is, it may be localised to a number of developments, but it may be more widespread, it needs to be stopped, it needs to be overturned and it needs to be prevented to make sure it never happens again," Mr Hall said.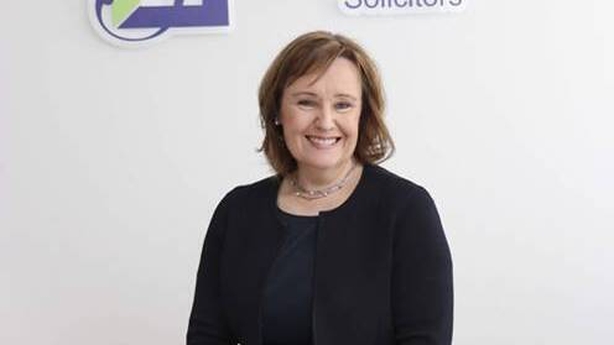 Solicitor Sonia McEntee, who specialises in apartment law, said it appears that the emergence of these clauses was linked to the introduction of requirements that a percentage of new developments be kept for social and affordable housing.
"It's hard to see this as anything other than a means of separating part of a development… so part of the development would be insulated from social and affordable housing type arrangements," Ms McEntee said.
"There is a balancing act between the individual unit owner who wants to sell and is faced with this restriction and other unit owners who might not be as concerned about this restriction in the same way," Ms McEntee said.
She added that she believes there would be "a lot of other owners out there who feel 'we don't want these provisions removed' for their own reasons".
Those looking to sell their apartments to iCare Housing received a letter from solicitors acting on behalf of the Owners' Management Company (Parkgate Management Company) informing them about the covenant.
Two weeks ago, RTÉ sought a statement from it but received no response.
Barrister Mema Byrne believes that those attempting to sell their apartments could challenge the application of the covenant in court.
Citing Section 66 of the Landlord and Tenant (Amendment) Act, 1980, Ms Byrne said the "the covenant must be interpreted so that the sale can't go ahead without the consent of the Owner Management Company, but their consent cannot be unreasonably withheld".
Ms Byrne said where a covenant restricting sale does not explicitly require consent, as is the case here, "the law inserts it", and then a further requirement for consent to be "reasonable" kicks in.
Any objection to a sale may "only be exercised in a reasonable way," Ms Byrne said.
Ms Byrne said it would be for a court to decide what is reasonable or unreasonable in this instance but added that "the courts have found on previous occasions that blanket refusals are by their very nature unreasonable because no consideration has been given to the potential purchaser."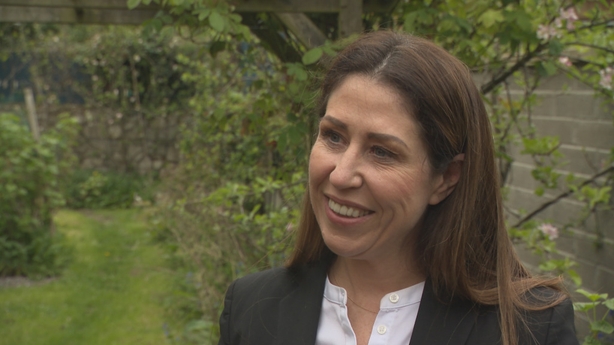 However, Ms McEntee warned that this would be costly, would take time, and the outcome was not guaranteed.
"In the types of cases that I think we're talking about, most of these unit owners are going to be ordinary householders who don't necessarily have the wherewithal to take the (Owners') Management Company into court both in terms of time and cost to do that," Ms McEntee said,
She believes this case highlights "the absence of an effective and cost-effective dispute resolution mechanism for when these kinds of questions arise".
"Litigation doesn't seem to be an appropriate way forward here on this question at all, but as things stand at the moment it would appear to be the only option available, Ms McEntee said.